The ECHO Comix Conference Web Page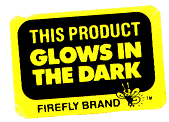 The roll call of the worthies:

Leslie Sternbergh
Henry Lowengard, specializing in ASCII ART and other derisive techniques!
Randy Hoppe, a big site featuring his work, collaborations with Mark Badger and Jack "King" Kirby!
Nancy Graham, scratches up some dreams for you!
Ed Hutchinson, rocks the house!
Ken Gale
--- and a whole lot of other people who aren't mentioned yet!
---
Can you tell? This page is Under construction
---
Back to the main ECHO page!