The Wonderful World of MPEG!
The Wonderful World of MPEG and Vapor Paint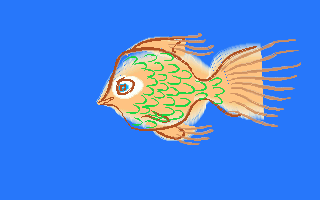 These files below are MPEG encoded animations made from frames generated by my own program, Vapor Paint. Using a combination of perl scripting, PAR reverse-engineering and networking tricks, I can convert any ol' animation sitting on my Personal Animation Recorder into a tolerable MPEG file.

More as I try to upload them in the future!
---
[Back to the main page]
Henry Lowengard, jhhl-at-panix.com
324 Wall St. Apt 5 / Kingston NY 12401 /

---

© 1999-2021 Henry Lowengard